Merry Christmas! Welcome to the December issue of BackChat! Our clinic newsletter. Keeping you up to date with events in the clinic, news from the world of Chiropractic and general Chat. If you have anything you would like to see featured in BackChat! please contact the editor-in-chief, i.e. Jacqui.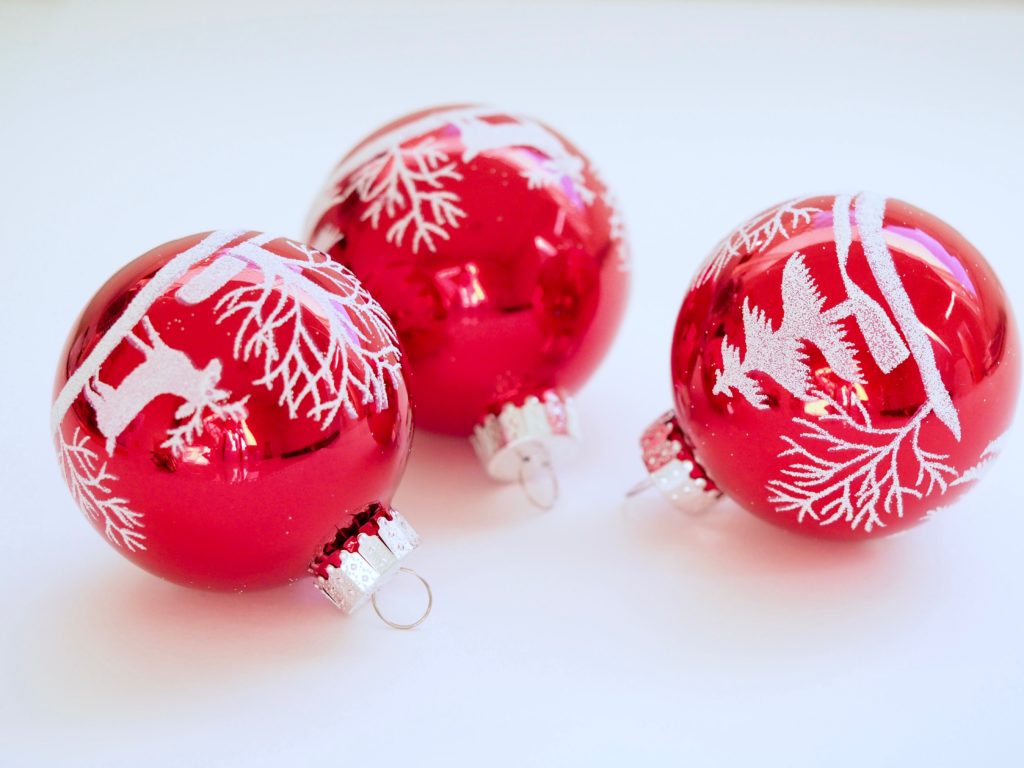 Ho Ho Ho Health!
For many, Christmas is the season of stress. There are just so many things to do, and limited time to do them in. Working people may feel especially harassed, trying to cram Christmas activities into their already limited "leisure" time.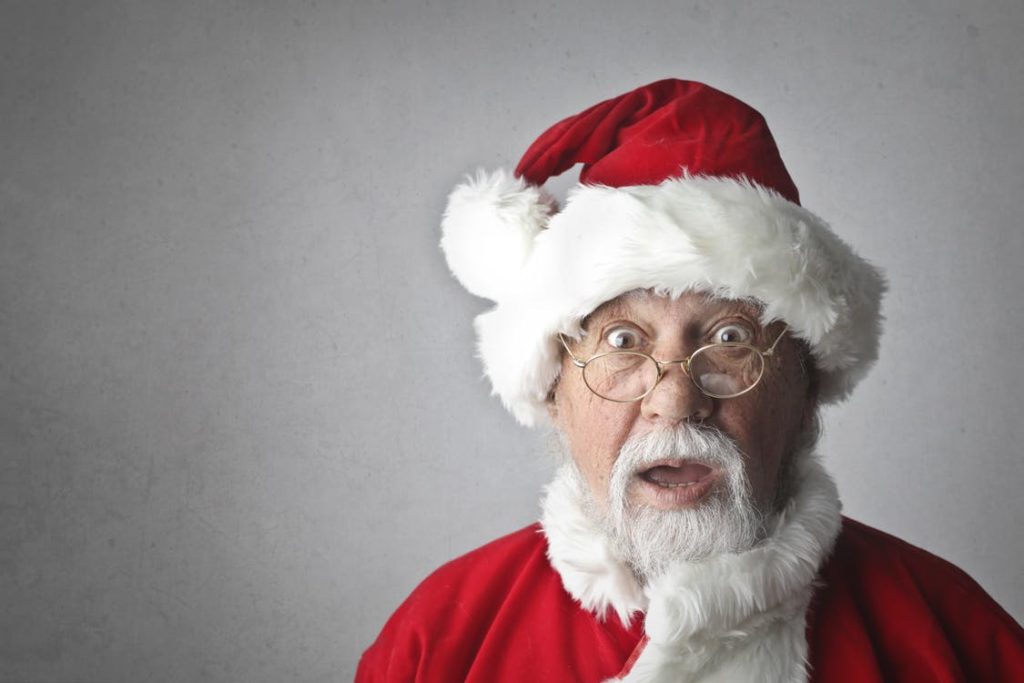 Stress is best defined as "the body's reaction to any change that requires an adjustment or response. The body reacts with physical, mental, and emotional responses. Stress becomes negative when a person faces continuous challenges without relief or relaxation. As a result, the person becomes overworked and tension builds." It is very important to recognize the onset of stress so you can quickly minimize the negative impacts, otherwise you may fall victim to extreme bouts of overwhelming side effects.
Did you know that over 75% of doctors visits are for stress related problems? High levels of chronic stress can contribute to health problems and can cause tense/sore muscles, insomnia, and headaches? Stress can even exacerbate other ailments like depression, autoimmune disorders, and cardiovascular disease.
Here are some helpful tips to keep you sane and stress-free over the festive season. Learn to say no. This is perhaps the most important rule of all! The holidays are about others and reconnecting with everyone, but sometimes it is just impossible to attend every event you are invited to. Don't feel bad for declining an invitation so you can relax and unwind. This is your season just as much as theirs, but you can always express your regrets with a thoughtful message.
Forget about perfection! For many people this can be especially tough, but life can even throw a spanner into the best made plans. From cooking disasters to disappointed last-minute shoppers, always remember the reason for the season: coming together with family and loved ones. When the unexpected hits so does a tsunami of stress. As they say in Disney, "Let it go! Take a technology holiday. Constant buzzing and relentless alerts can cause a serious surge in stress as you begin to feel overwhelmed and out-of-control. Take back control and just turn it off once in a while, especially during your private and personal down time. Walk it off. Sometimes stress can overwhelm us to the point where it can only be released through physical exercise. The phrase "let off some steam" comes to mind, here. Many exercise routines are shrugged off during this time and it is important to remember the benefits of physical activity. Reset your body and get it moving. You'll be glad you did!
Soak up the sun. Ever wonder why people can become particularly gloomy during the winter months? Researchers have attributed this seasonal depression, known as Seasonal Affective Disorder (SAD), to a lack of sunlight which gives us that boost of Vitamin D. So why not wrap up warm and get out in the fresh air.
Stay hydrated. The holidays can pack a lot of delicious delicacies that can slowly expand your waistline. In addition, many foods we consume during this time can contain high levels of sodium and unknowingly cause dehydration, which will ultimately put the body under physical stress. Remember the importance of remaining hydrated and regularly consuming water. If you don't have a portable water bottle why not ask Santa for one?
This is the time for good family, good friends, and good food, so don't take it for granted. Use these 10 tips to make this holiday season the best (and most relaxing) one in years. If you need a little extra help alleviating stress this holiday season, don't hesitate to come see us. We help get you back on track physically so that you feel great, you're pain free, and you're ready to actually enjoy the festive season.
Edinburgh Women's Christmas Appeal 2017
We are still collecting donations for this appeal.
The following donations are welcomed:
Christmas gifts for women and children: please send unwrapped.
Wrapping paper and labels
Gift vouchers for children's activities:
The collection box will be at the clinic to collect any donations until mid December.
Full details of the charity and how to donate further are available by clicking here – Edinburgh Women's Aid.
iPad Hand – The New RSI?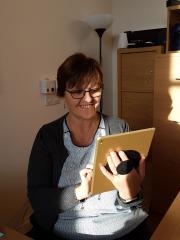 New technology is supposed to make improvements to our lives. With our tablets and smartphones we can now work on the move, find information instantly and be in constant contact.
But if your devotion to your gadget has started to be a pain in the neck — or the hand, the shoulder or the fingers, then you're not alone, because our commitment to our devices has started to cause us repetitive strain injuries (RSI) — dubbed iPad shoulder, iPhone neck and the latest affliction, iPad hand. Having had a number of patients in the clinic with repetitive strain injuries Georgina has sourced a product, modeled by Pamela, which has been ergonomically designed to prevent such strain occurring.
We are trialing them at the clinic and have a sample for you to try out. For further information visit the G-Hold Website.
Winter Health: Vitamin D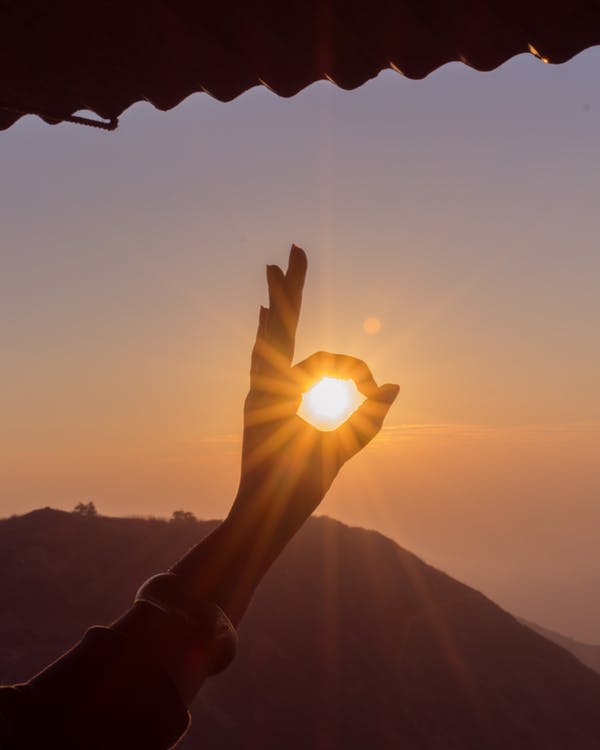 Vitamin D is essential for healthy bones, and in the UK from around late March/early April to the end of September we get most of our vitamin D from sunlight exposure. We need vitamin D to help the body absorb calcium and phosphate from our diet. These minerals are important for healthy bones, teeth and muscles. A lack of vitamin D can cause bones to become soft and weak, which can lead to bone deformities. In children, for example, it can lead to rickets. In adults, it can lead to osteomalacia, which causes bone pain and tenderness.
In the UK, sunlight doesn't contain enough UVB radiation in winter (October to early March) for our skin to make vitamin D. During these months, we rely on getting our vitamin D from food sources and supplements. The three foods richest in Vitamin D are salmon, mackerel and mushrooms, particularly if caught in the wild, due to exposure to direct sunlight. Some other foods rich in Vitamin D are fatty fish, dairy products, egg yolks, beef or calf liver, water-canned tuna and oil-canned sardines.
Light Up a Life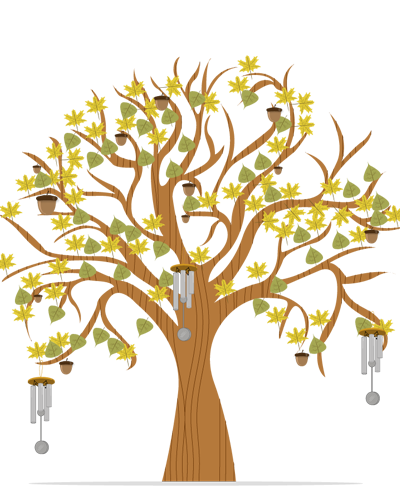 At the clinic we support a number of charities one of which is St Columbas Hospice. This year the hospice Tree of Remembrance will be lit up on Monday 11th December at 6.30pm in Charlotte Square Gardens. Each light on the tree is lit in memory of friends and family, carol singers and a wonderful atmosphere make this a special evening and it is free admission too!
If you would like to Light Up A Life on the Tree of Remembrance, you can make your dedications and donations by clicking here – Edinburgh Tree of Remembrance.
---
Corstorphine Chiropractic Christmas Opening Hours
Friday 22nd December 8.00am – 4.00pm
23rd – 27th December CLOSED
Thursday 28th December 9.00 – 6.30pm
Friday 29th December 8.00 – 4.00pm
30th – 3rd January CLOSED
Thursday 4th January 9.00 – 6.30pm
Friday 5th January 8.00 – 4.00pm
Saturday 6th January 9.00 – 12.00pm