News from Corstorphine Chiropractic!
If you're keen to know all of the latest news and goings on in the world of Edinburgh chiropractic, then be sure to sign up to our BackChat newsletter (box at the very top of the page!).
In our newsletters, we share the latest chiropractic news, tips on spinal care and general heath, as well as some local goings on and snippets of our world! We'd love you to be a part of it.
To read historic issues of BackChat, scroll through the drop down menu in 'news', or be sure to check out some of the other pieces in there, such as our 10 year birthday celebration. You might even want to check out our little skeleton game, just for fun!
If what you're looking for is to find out more about a particular ailment or issue, such as hip pain, sciatica, migraines or an inability to relax, head over to our Chiropractic Health section of the website, or contact one of our team to book your Edinburgh chiropractic appointment or consultation.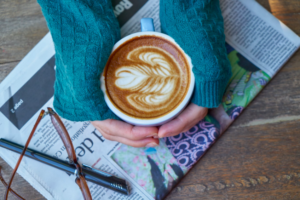 ---
Check out whats happening over on our Facebook
Corstorphine Chiropractic
Based in Edinburgh since 1980 Corstophine chiropractic provides professional chiropractic assessment and treatment for people of all ages from 0 - 99!