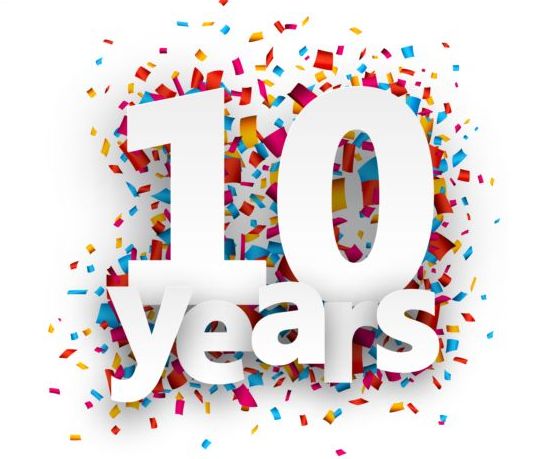 The start of the year is a time to reflect on the past and also look forwards to the year ahead.
This year we celebrate ten years of the clinic in it's current home in Drum Brae Avenue. It's also the tenth year for Georgina in practice. We can't believe it's flown by so quickly!
Colin opened the clinic here in 2009 with his wife Natalie, the same year Georgina graduated from the Welsh Institute of Chiropractic in South Wales. Colin spends time each year keeping up to date with new techniques and research as well as treating patients and running his clinic in Hamilton.
Georgina took over the reins in 2017 when Pamela, Jacqui and herself moved up to join Colin in the clinic. It has been a great move for all three of them, who thoroughly enjoy their new working environment.
Georgina hasn't been idle over the past decade either! She has taken various technique courses over the years, including dry needling (western medical acupuncture), kinesiotaping, Instrument assisted soft tissue massage (IASTM), She has also spent time doing extra study into sports rehabilitation for runners, paediatric assessment and treatment as well as treatment of pregnant ladies and using chiropractic to support breastfeeding mothers.
This year we are looking forward to making the most of our ten year celebrations within the clinic. We also welcome our newest practitioner to the team. Jim Mitchell is joining us from early February. He is an experienced sports and remedial massage therapist, who has worked with the Glasgow Warriors and the Scottish Women's Rugby teams.