Do you practice Wellness at Work? Keeping well at work should be a top priority for the employed and self-employed alike. Preventing injury and recovering as quickly as possible leads to fewer days off sick and better productivity from colleagues. Good spinal care can make all the difference when it comes to wellness at work. Physical problems account for a huge percentage of days taken off ill. Back pain, neck pain and shoulder pain is common in people in manual jobs as well as those who are desk based. Chiropractors carry out a thorough assessment of you before starting any treatment.
Keeping the workforce in tip top physical condition should be a priority for employers and employees alike. If you work for or run a local organisation who would like to discuss setting up a chiropractic corporate rate with us to help your employees perform at their best please get in touch to see what we can offer.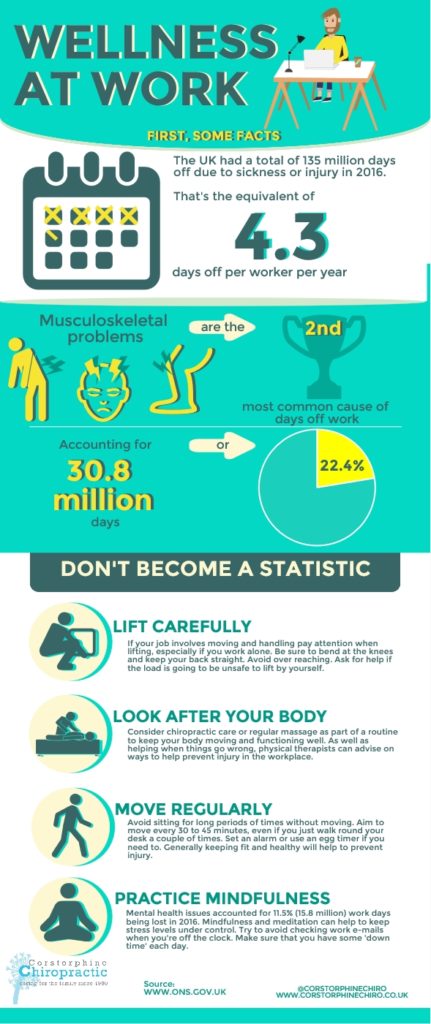 Want to join the Wellness at Work revolution? Sign up to our BackChat newsletter to receive hints and tips on looking after your mind and body, straight to your inbox. Simply enter your email in the 'subscribe' box at the top of the page.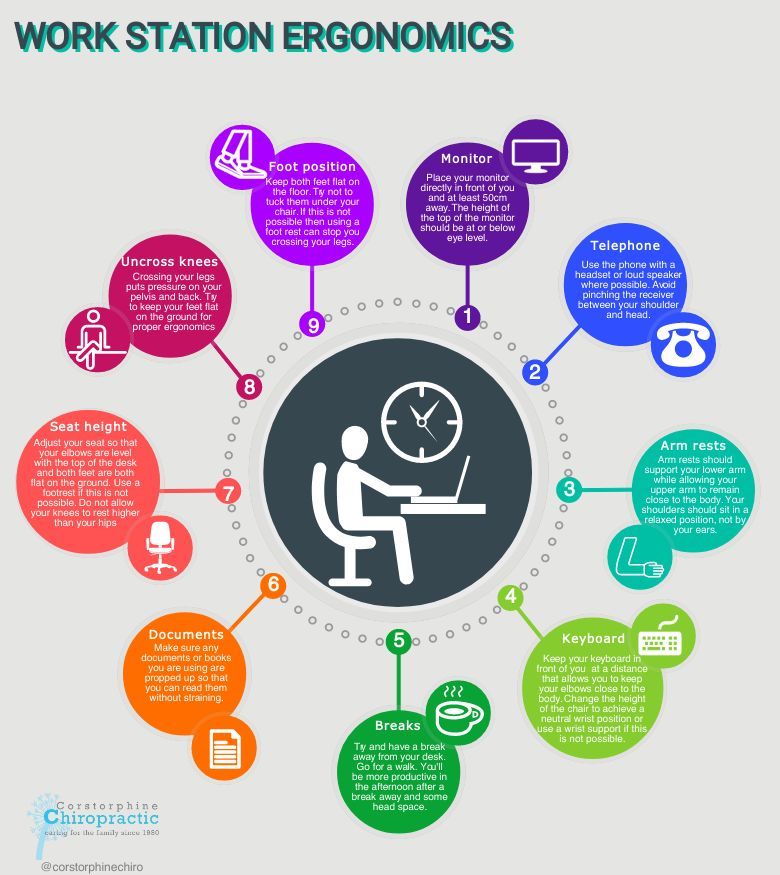 Intrigued? Be sure to check out some of our other thoughts and recommendations in our Chiropractic News archives!