Welcome to the February issue of BackChat! our clinic newsletter. Keeping you up to date with events in the clinic, news from the world of Chiropractic and general Chat. If you have anything you would like to see featured in BackChat! please contact the editor-in-chief, i.e. Jacqui.
---
Massage Therapy Update!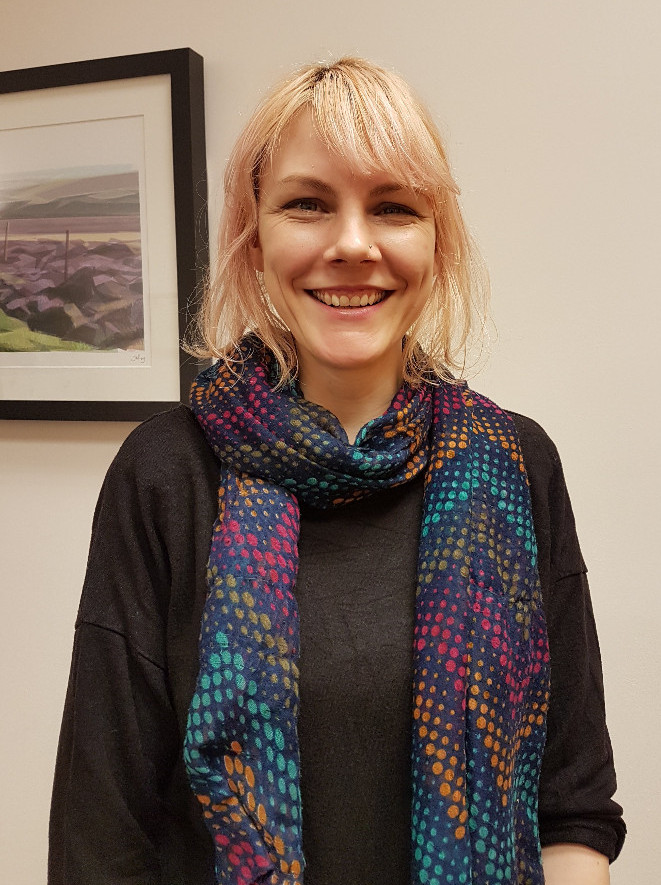 We are deighted to introduce a new member of the team. Suzanne our massage therapist. Suzanne trained with Premier Training and graduated with a diploma in Sports and Swedish massage in 2004. She has since trained in Hot Stones Massage with LaStone Therapy and has also practiced as a Massage Therapist in France and Greece. Suzanne believes that everyone can benefit from massage; she has worked with people of all abilities and will treat you according to your needs, whether it's for relaxation or to treat a problem area.
Swedish Massage
This holistic therapy helps to smooth away tension and improves circulation and the condition of the muscles. It can also reduce anxiety and stress and promote a sense of well-being. This massage can be both relaxing and invigorating, a firm but gentle pressure is used and can be adjusted to suit the client's preference.
Sports and Remedial Massage
This type of massage can benefit everyone, it's not just for sports people. By using a combination of firm specialised techniques, it aids recovery from injury, eases tension, prevents injuries and helps to prevent scar tissue forming.It is also usually focused on a specific area of the body, depending on your particular needs.Pre and Post Event sports massage: Pre event massage prepares your muscles and stretches the muscles prior to a an event and can prevent injury. post event massage helps to speed up recovery and, reduce lactic acid build up, stretch and relax the muscles.
Hot Stones Massage
The hot basalt stones are placed on the body and are also used to perform the massage with. The heat of the stones is very soothing and helps to warm and relax the muscles quickly, allowing the muscles to be worked on easily.Once enough heat has been applied, some cold marble stones are also used during the treatment. This feels both refreshing and has a positive effect on the body. It is particularly good for inflammation, areas of tension and relaxation. to add text to your template.
Price List
Swedish, Sports & Remedial massage: 30 mins £35.00 60 mins £45.00 90mins £60.00
Hot stones massage: 60mins £55,00 90mins £70.00


Massage appointments in our Edinburgh Clinic are available on a Tuesday afternoon and a Thursday morning for the time being. Contact Jacqui or Pam on reception as normal to book in.
---
Can taking up a new activity help our thinking skills as we age?
Are you aged 65 or over? Do you want to take up a new activity? As we get older, some of us might experience changes in our thinking or memory skills. Research has suggested that taking up a new activity, especially one we've never done before, might help maintain our thinking skills.
There is a research team at Heriot-Watt University exploring how taking up a new activity might benefit our thinking skills and wellbeing. They are looking for people aged 65 and over in Edinburgh and the Lothians to take part.
If you or someone you know might be interested, or you would like some more information, please contact them on 0131 451 8009 or healthyageing@hw.ac.uk. They will give you full details about the study and answer any questions you might have.
---
Happy 'Chiroversary' Jacqui Malloy!
"February 20th 2018 marks my first year anniversary in the wonderful world that is Chiropractic. And what a year it has been! Once upon a time, in a land not so far away I happened to be browsing on Gumtree when I noticed a part-time position as a Chiropractic Assistant at Wight Chiropractic in Roseburn. Having no real idea what Chiropractic was I took the plunge. and was delighted to be offered the position. I was very nervous, this was my first job since my partner Frank had passed away, as previously I was his full-time carer. And the rest they say is history. I have to tell you that I have loved every minute, there have been a few bumps in the road but I have found myself working with amazing people in a positive, caring environment. What more could an ex-banker ask for? I love seeing how Chiropractic changes lives from the long term converts who keep themselves on an even keel to the acute patients who come in as a last resort. Lets keep flying the Chiro flag!"
Jacqui Malloy Chiropractic Assistant & Editor in Chief
---
6 Food Additives You Can Stop Worrying About
There was a time, before any of us can remember, when you didn't have to think twice about what was in your food. An apple was an apple that you picked off your tree. The bread you baked had a handful of ingredients, all with pronounceable names. Now, food science allows us to bend the rules.
Our bread doesn't have to have gluten and our apples can be turned into chips. But trading simplicity for novelty has meant longer ingredient lists, more unfamiliar words to decipher, and more uncertainty about what we're eating and whether it's actually, well, food.
It's good to question what's going in your body, and choosing fresh, whole foods over the processed stuff is certainly a worthy goal. But, it's also a relief to know that not all additives are evil. "Just because a word is unfamiliar, doesn't mean it's always bad," says Lisa Lefferts, senior scientist at the centre for science inthe public interest. "There are a few additives that we caution against such as synthetic food dyes, but the biggest risk for consumers actually comes from added sugars and salts. Ironically, these are ingredients we do recognize." So, in the interest of helping, here are a few of the additives you can probably stop stressing about.
Inulin: Find it in: Protein bars, dairy, frozen desserts. Usually derived from the chicory root plant, inulin is a fiber substitute that gives food a smooth and creamy texture. It's harmless and even helps maintain good bacteria in the gut. The only thing to keep track of is how much you're getting.
Lecithin: Find it in: Baked goods, chocolate. Lecithin is an emulsifier that comes from soybeans or egg yolks. It helps make cakes and muffins more pillow-y and prevents oil and water from separating. Though most varieties currently come from soy.
Cellulose: Find it in: Bread, grated cheese, sauces. Remember reading headlines about sawdust in grated Parmesan cheese? Cellulose is the ingredient everyone was calling out as shredded wood. But, even though some types of cellulose do come from wood—others from cotton or corn husks or even produce—experts aren't concerned about it.
Riboflavin: Find it in: Flour, breakfast cereals. It's just a fancy name for vitamin B2, which is added to fortify foods. Riboflavin is one of eight B vitamins that help the body metabolize fats and protein and keep the nervous system running in top shape. You'll find it in whole foods too: almonds, mushrooms, eggs, and spinach.
Natamycin: Find it in: Cheese, yogurt. This antimicrobial additive kills off mold in certain dairy products. While some of our favorite cheeses thrive on funk and spores, there are a few types of mold that can make cheese spoil—natamycin tackles those.
Ascorbyl palmitate: Find it in: Oil, chips, sauces, frozen meals, vitamins. An antioxidant that prevents oils from turning rancid, ascrobyl palmitate comes from combining vitamin C (ascorbic acid) and palmitic acid from fat.
---
The Power of Hugging!
You probably use hugs to express your love for your family and friends. Maybe you also use them as a way of saying hello and goodbye when you meet good friends. And maybe you haven't thought further than that about hugs. I mean, what is there to think about? Well actually, there's a whole science behind them!
Here's the shocking truth: hugs boost our happiness levels. And scientific research is there to show this. Basically, a good hug is the fastest way for you to get oxytocin flowing in your body. Oxytocin, also known as the "love drug", calms your nervous system and boosts positive emotions.
Here's how a good hug resulting in oxytocin flow affects you:
It lowers your blood pressure, especially helpful if you're feeling anxious.
It lowers your cortisol (the stress hormone), enabling a higher quality of sleep.It can increase your social connections and a sense of belonging.
Because of these findings, it might be no surprise that studies have also shown that couples who hug more are more likely to stay together. Some reports have even shown hugs can reduce pain.
So what's not to love? Hugs make you happier, healthier and more relaxed – AND improve your relationships!
There's only one catch: It has to be a GOOD HUG! Which means, it has to last at least 20 seconds.

---
Healthy Winter Supper: Salmon Kedgeree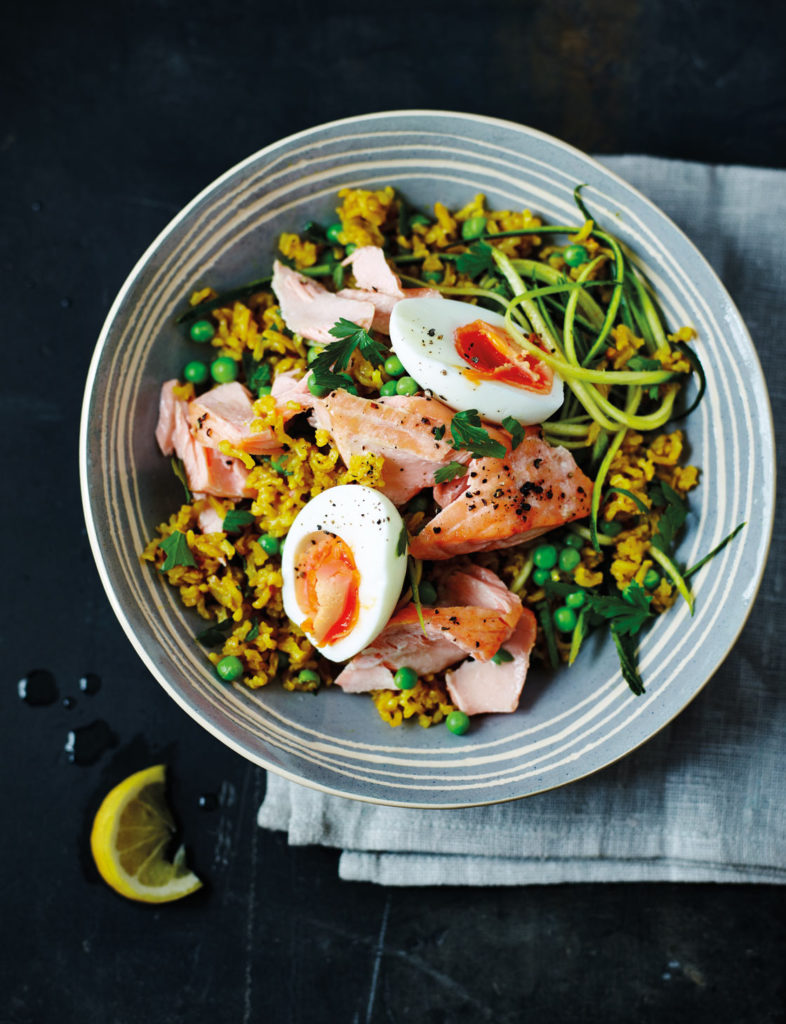 Get some of that essential winter Vitamin D and boost the immune system in the most delicious way by making this easy dish. Why not channel your inner Nigella/Jamie and swap the salmon for mackerel and throw in a handfull of mushrooms. all natural sources of Vit D. Bon Appetite!
200g salmon fillet , 1 tbsp olive oil. 2 large spring onions, sliced into small rings. 3⁄4 tsp curry powder, 1⁄4 tsp turmeric & a good pinch of dried chilli flakes. 75g brown basmati rice & 425ml hot vegetable or chicken stock. 1 small courgette, finely grated, 60g frozen peas, thawed & 2 hard boiled eggs. 2 tbsp chopped parsley, plus extra to garnish and lemon wedges, to serve (optional).
Preheat the grill. Season the salmon fillet with salt and pepper and grill for about 10 minutes until cooked. Set aside until cool enough to handle, then flake into large chunks.
Meanwhile, heat the oil in a saucepan and stir-fry the spring onions for 1-2 minutes until softened. Stir in the spices, then continue to stir-fry for 30 seconds or so to cook the spiceStir in the rice and cook for 1 minute to coat in the spices.
Pour the hot stock over the top and cover with a lid. Bring the stock to the boil, then turn the heat down low and cook for 20-25 minutes. Take the lid off the pan and quickly spoon the grated courgette and peas on top of the rice.
Cover and cook for 3 minutes longer until all the water has been absorbed and the courgette and peas are tender. Fluff up the rice and stir in the parsley and salmon flakes, then divide the kedgeree between 2 bowls.
Halve the eggs, arrange them on top and scatter over a little more parsley. Serve with lemon wedges.