Welcome to the inaugural October issue of BackChat our clinic newsletter. Keeping you up to date with events in the clinic, news from the world of Chiropractic and general Chat. If you have anything you would like to see featured in BackChat please contact the editor-in-chief, i.e. Jacqui.
---
World Spine Day 2017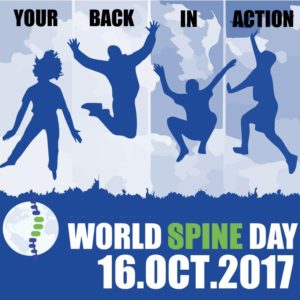 Millions of people in all continents of the world suffer with spinal disorders. These can include low back pain, neck pain, scoliosis and disc disease, to name but a few.
Spinal pain and disability can have a profound effect on a person's overall health, sometimes preventing them from working or even doing simple daily activities. Research has demonstrated that poor posture and inactivity are major contributors to the development of back pain and other spinal disorders.
According to the World Health Organization, one in four adults is not active enough and over 80% of adolescent population is not active enough.This year, the World Spine Day (WSD) theme is "Your Back In Action".
We want to highlight the importance of physical activity and improving posture as part of good spinal health and prevention of injury. For further information click here.
---
Joint and Muscle Pain Relief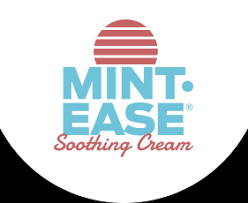 We have decided to bring a new product into the clinic. Georgina has been using it on patients for a few weeks now and the feedback has been very positive. Mint-Ease is a mint based cream for joints and muscles that gives a deep soothing and revitalising warmth. It is available at the clinic in a 50ml roll-on at the competitive price of £6.00, great for hand luggage or golf bag! For more information click here
---
Happy Halloween from BackChat!
Why did the skeleton cross the road?………. To go to the body shop!
Come and visit us on Halloween for some Spooky Treats. No Tricks, promise!!
---
MacMillan World's Biggest Coffee Morning. We raised a fab £200 for this great cause. Thank you for all your support.